Caring For You and Your Family
Proudly Serving Louisville, Prairie Village, Valley Station, and Pleasure Ridge Park since 2006.
Cox's Variety & Pharmacy in Prairie Village opened in December 2006. We are family-owned, and known for our fast, friendly service! We provide prescription medications, over the counter products, gift items, 50% off Card Smart greeting cards every day, and a bill payment center.
We provide Medication Synchronization, Medication Adherence, Medication Therapy Management, and Prescription Automated refills. We conveniently offer free delivery for prescriptions to our patients residing in a 5 mile radius of the store. Contact our pharmacy to schedule your delivery from Monday through Friday.
We contract with all major 3rd party insurances, Medicare, Medicare D, as well as discounted Cash pricing programs. In addition to our three pharmacists on staff, we also have an emergency/on-call pharmacist available for your convenience.
In caring for you and your family, we strive to provide our patients with healthcare service that they can depend on. Talk to one of our highly-trained staff members today and let us take care of you.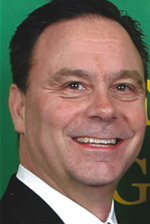 Michael R. Kupper, Pharmacist in Charge
Pharmacist Michael R. Kupper is the lead pharmacist and owner of Cox's Variety & Pharmacy. He received a BS of Pharmacy from the University of Kentucky. Michael is from a family of independent pharmacists with over 125 years of service to the community. Michael and his staff believe that their accessibility and outstanding customer service are essential to providing exceptional health care to the community. When the workday is over Michael enjoys spending time with his family, golfing, and attending sporting events.
Recommended Links
Information and education about heart disease and stroke
Nonprofit health organization providing diabetes research, information and advocacy
Dedicated to helping persons who face cancer